CULINARY INDULGENCE OVER
THE ROOFTOPS OF BOZEN

Gottfried, Dominik, and Fabian extend a warm welcome to their guests
in an atmosphere that is relaxed yet refined.

Whether for lunch, an aperitif, or a candle-lit dinner,
on the rooftop terrace of Arôme you'll escape the stresses of daily life and enjoy a delightful experience under the starlit sky.
In summer, here you can sip an exquisite Sundowner together
with a glass of sparkling champagne or one of our many aperitif creations.
PLEASURE FOR THE TASTE BUDS
Carefully selected and the freshest ingredients are essential for our dishes created with the highest level of craftsmanship.
For us, it goes without saying that each guest is unique, and we cater to their individual wishes.
Our equally dedicated and perfectly coordinated team spares no effort when conjuring up creature comforts with the best quality food and wine.
We're proud that our culinary skills are able to amaze our guests with taste sensations time and again.
You'll be enchanted by the restaurant with its unique flair perched above the rooftops of Bozen old town.

No less inspiring is the exquisite blend of Mediterranean and regional cuisine,
combined with a wide selection of wines and refreshing aperitifs.

Guests can escape the hustle and bustle of the city centre, put their feet up and enjoy.
Tasteful niches make the Arôme a sought-after meeting place under Bozen's arcades.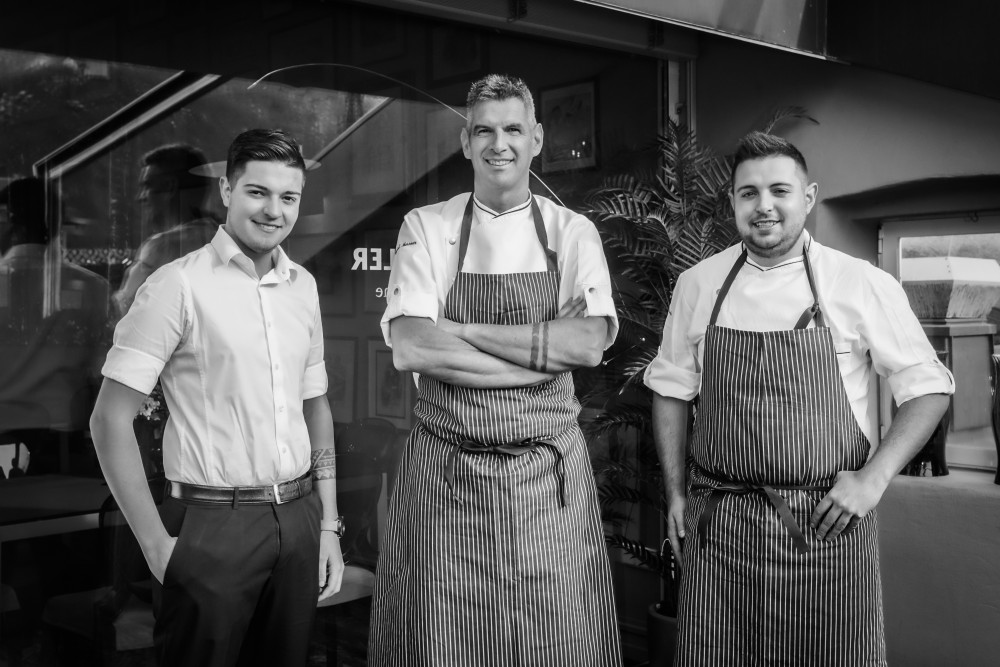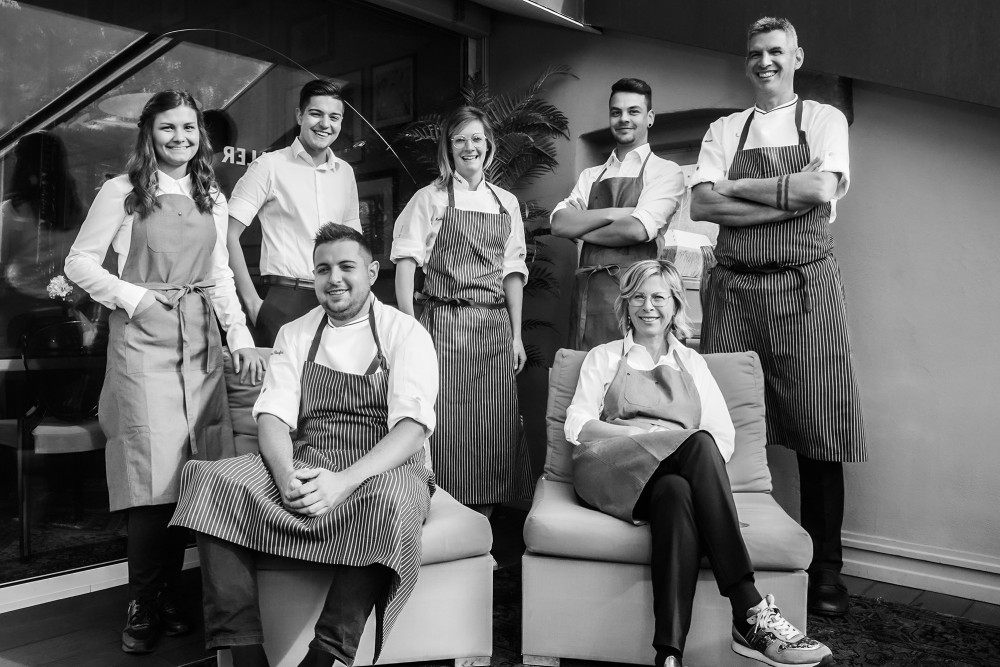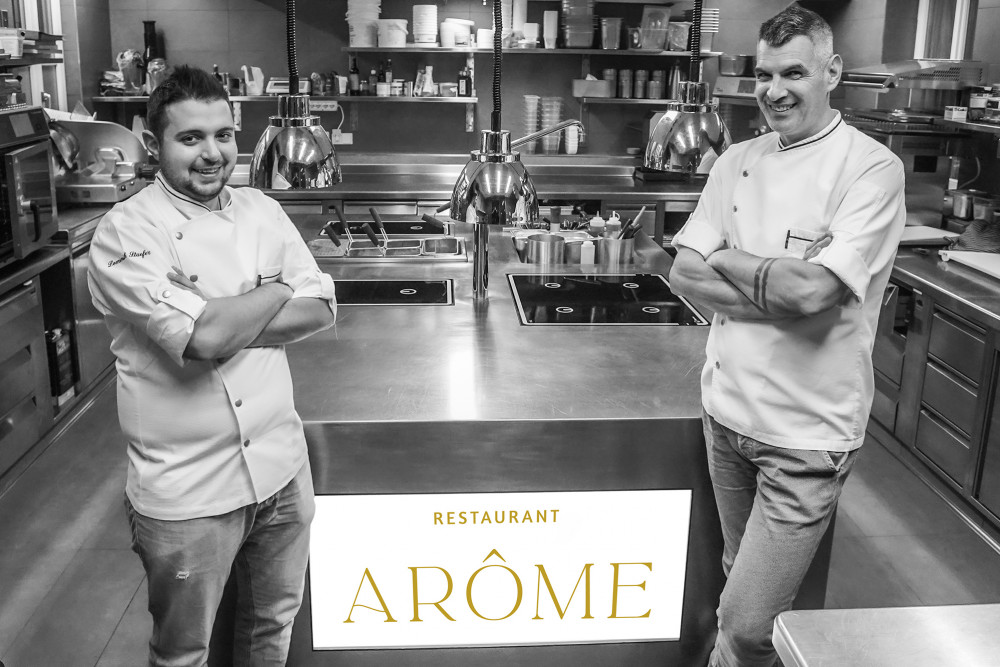 FROM SARNTAL
TO THE CITY
Since March 2021, Gottfried Messner, Dominik Stuefer and Fabian Spögler have jointly run the restaurant Arôme overlooking the rooftops of Bozen's old town.

For 13 years, Gottfried successfully managed the Braunwirt restaurant in Sarnthein, where Fabian also completed his service apprenticeship. Dominik joined the enterprise as a chef, which was the beginning of an excellent cooperation lasting many years.

During this time, the three entrepreneurs realised that they work well as a team and began talking about a joint project. When the opportunity presented itself to take over restaurant Arôme, they jumped at the chance and turned their plans into reality.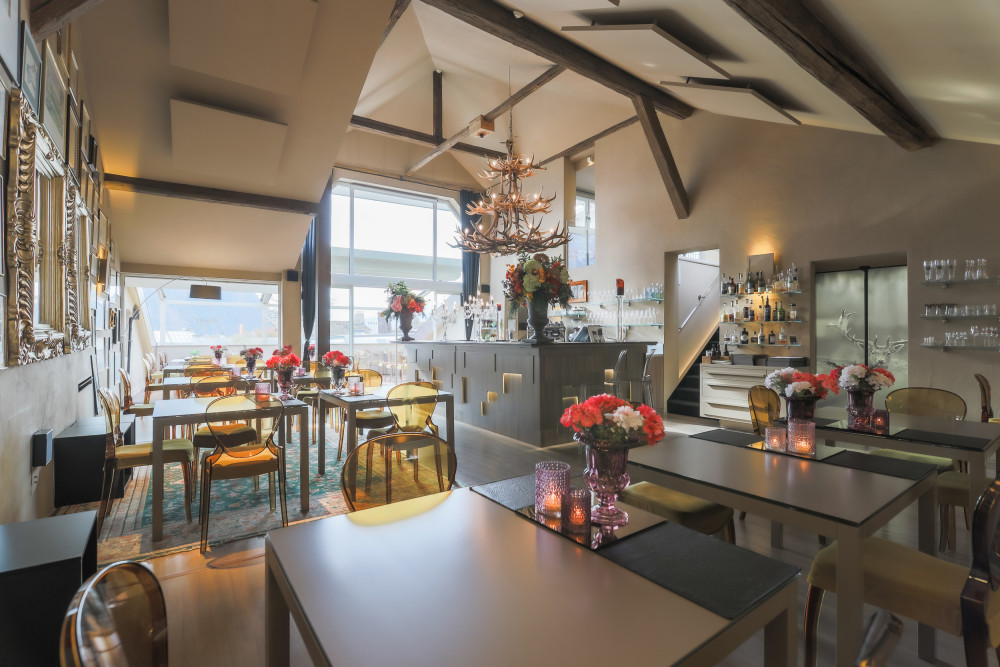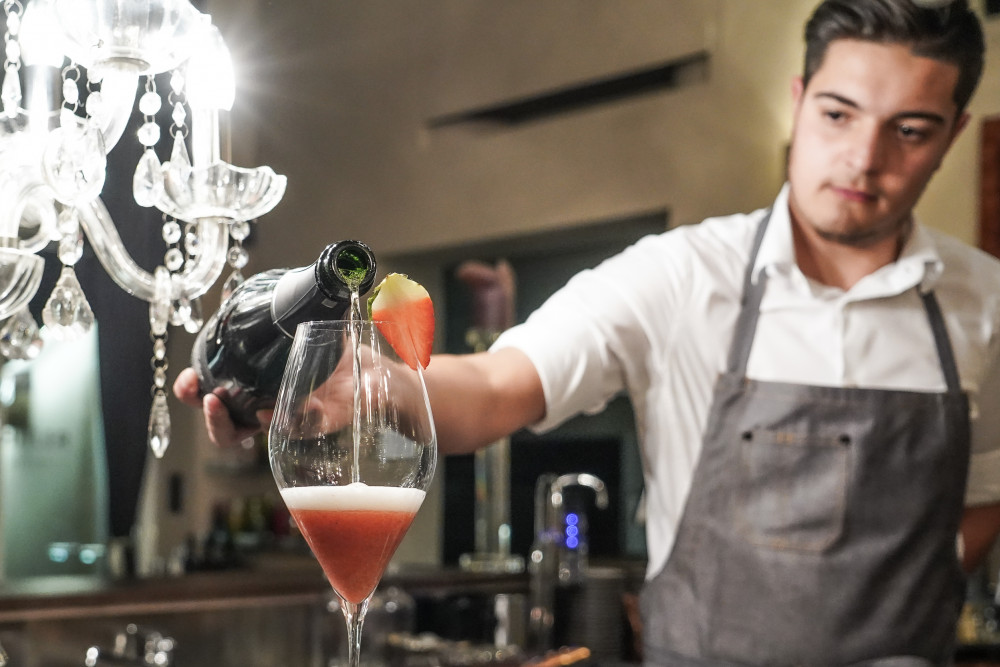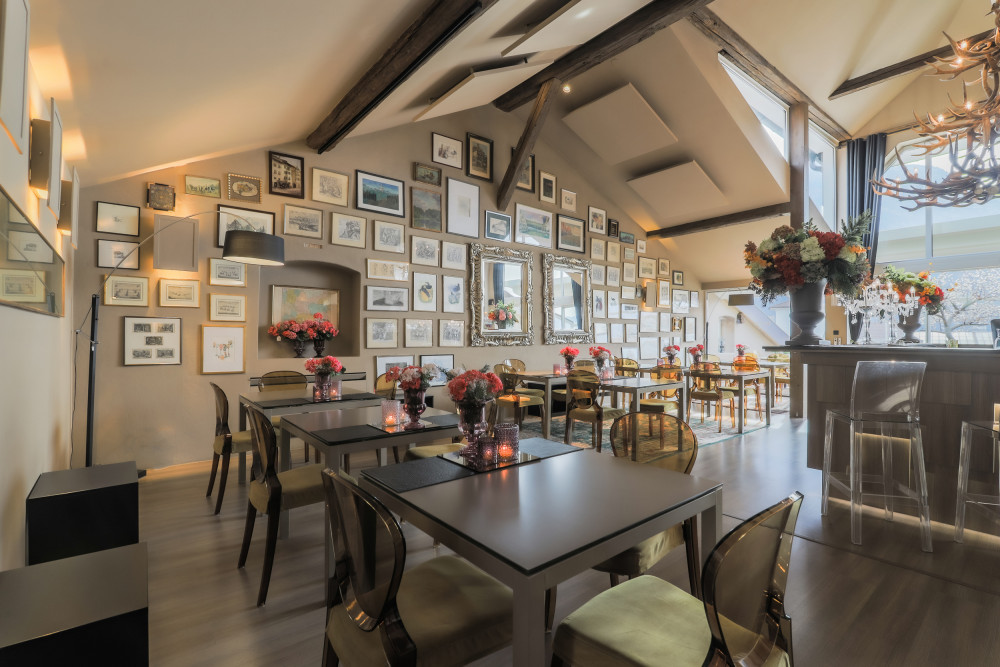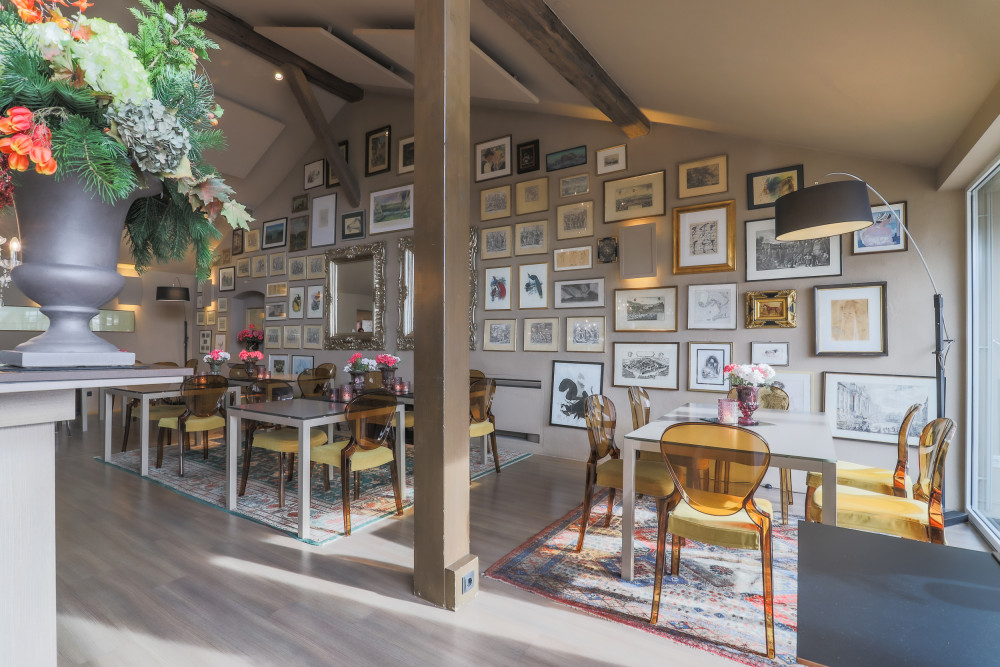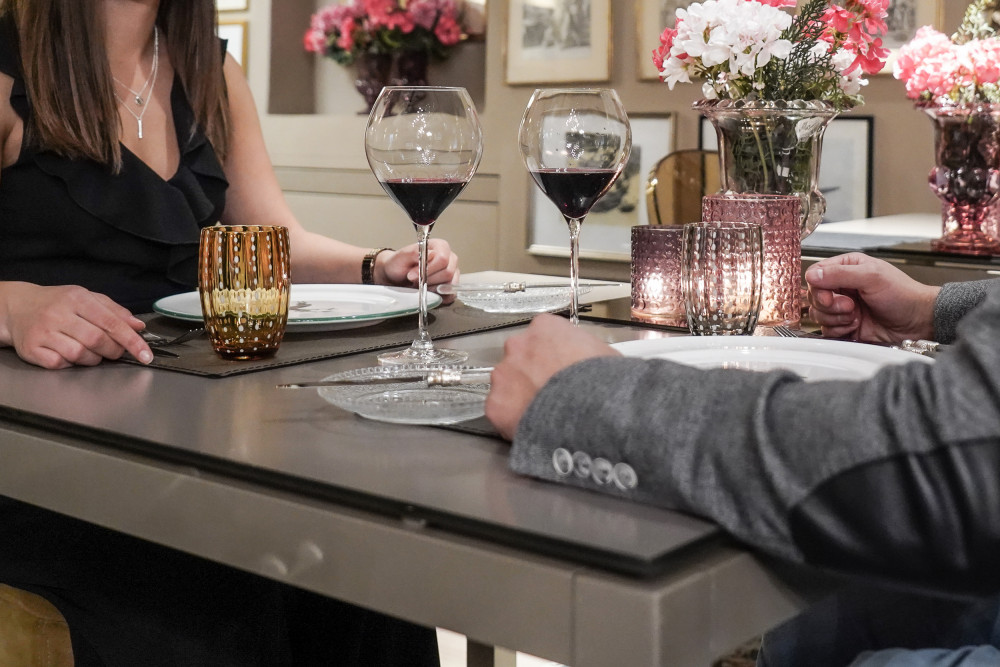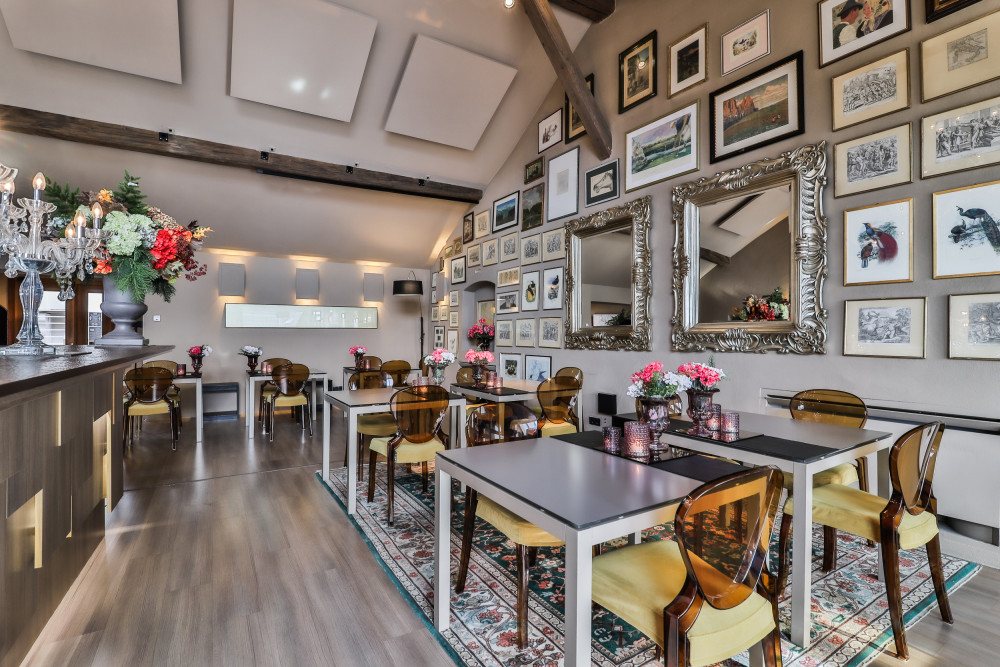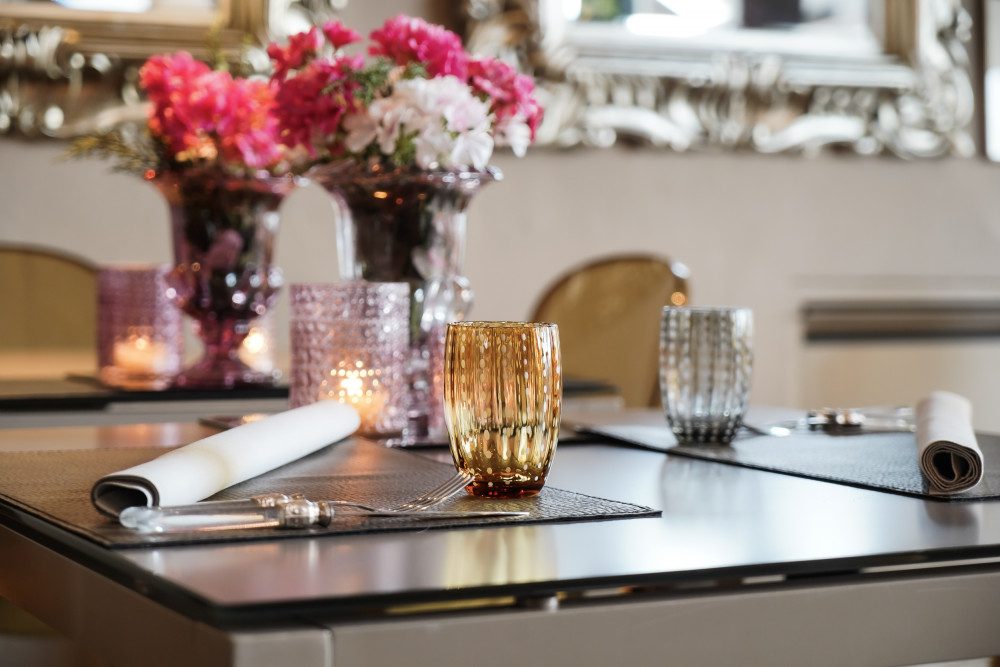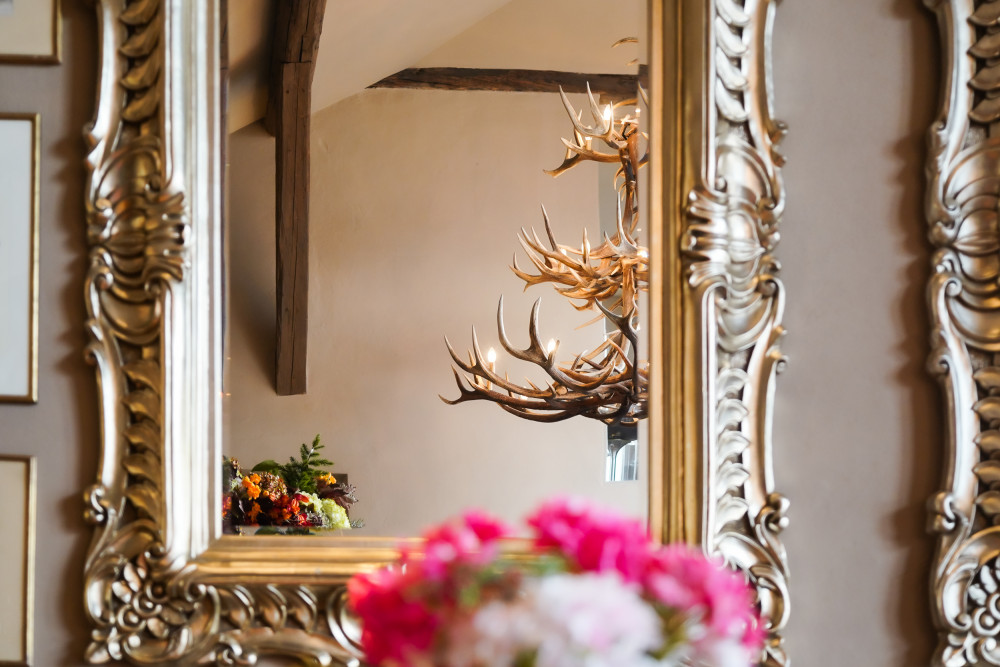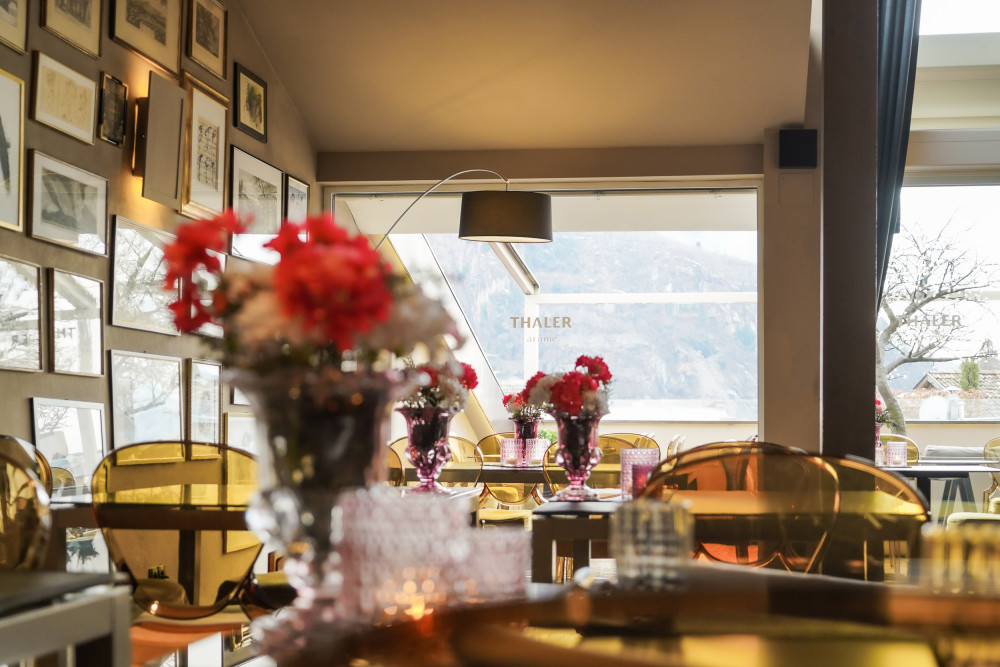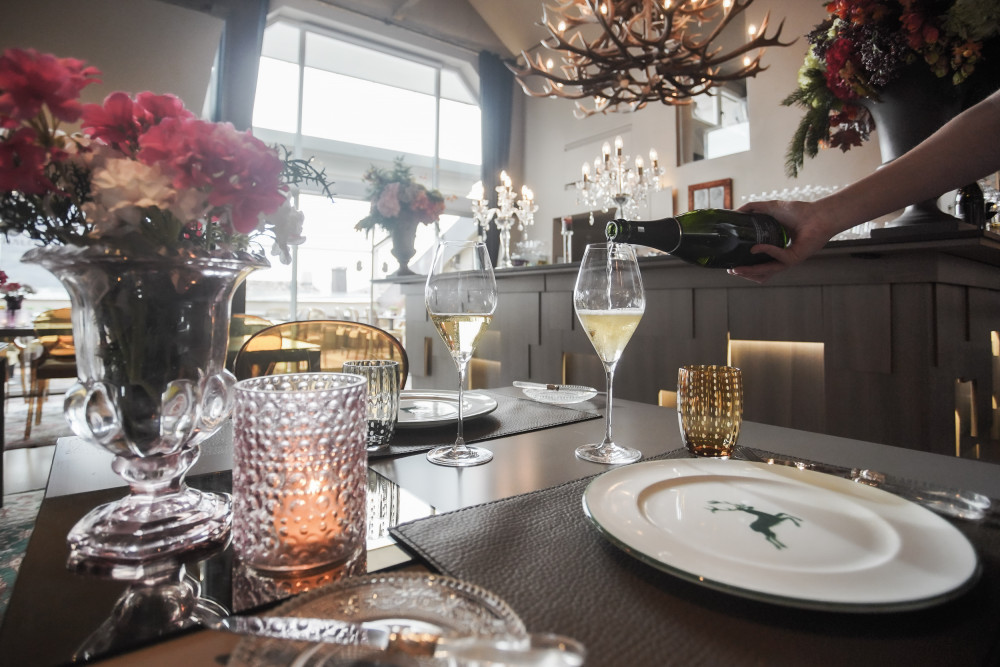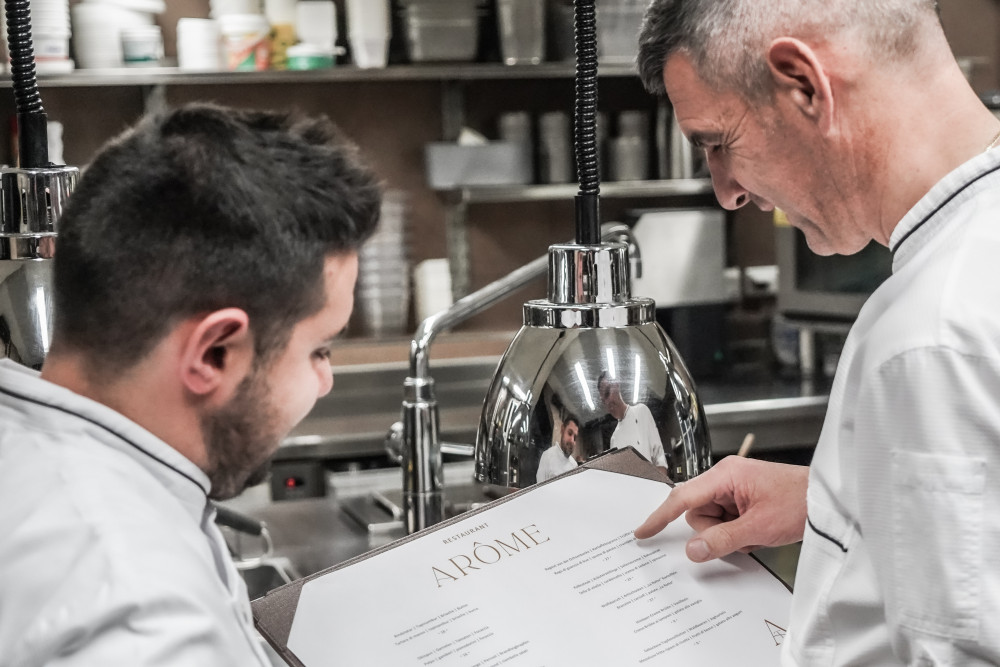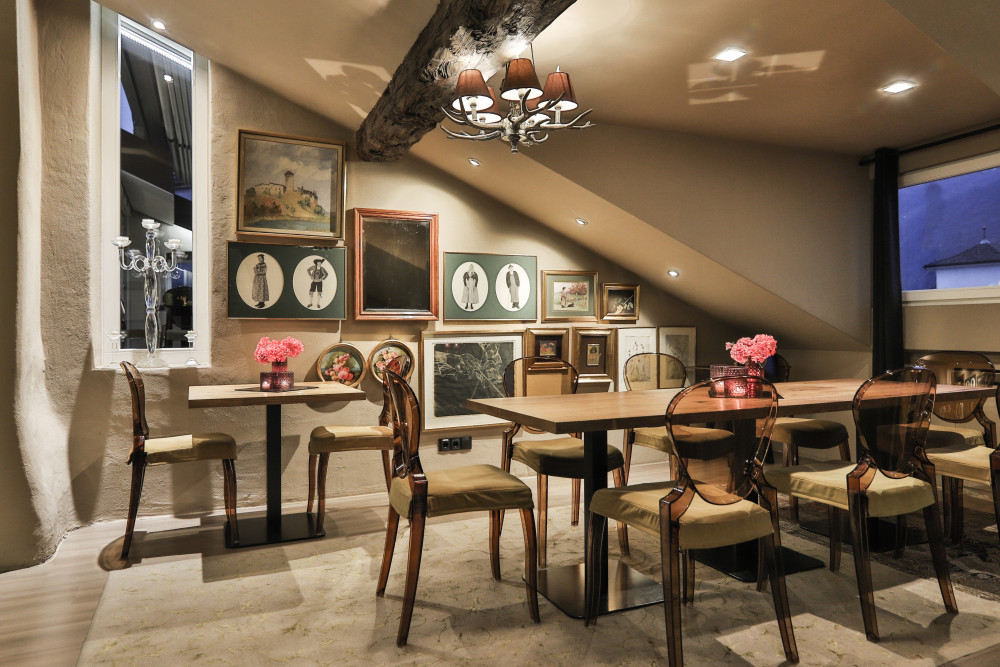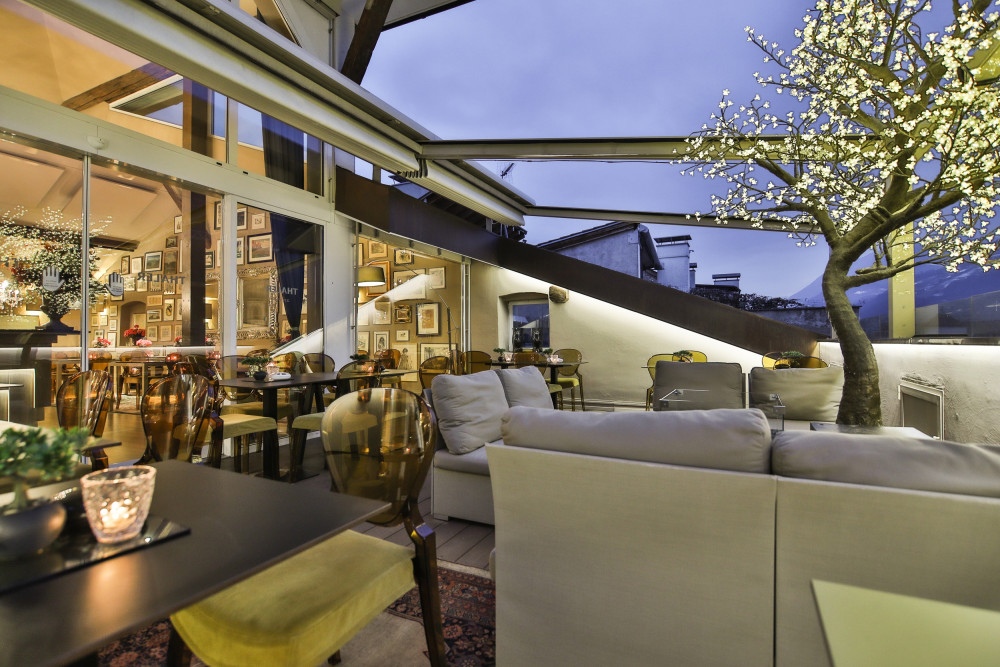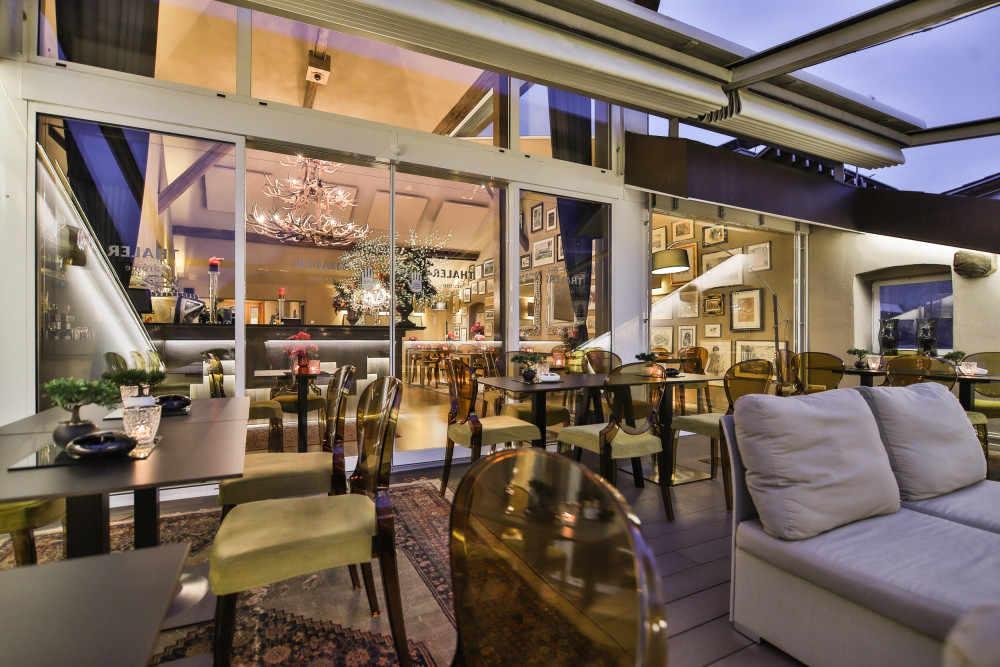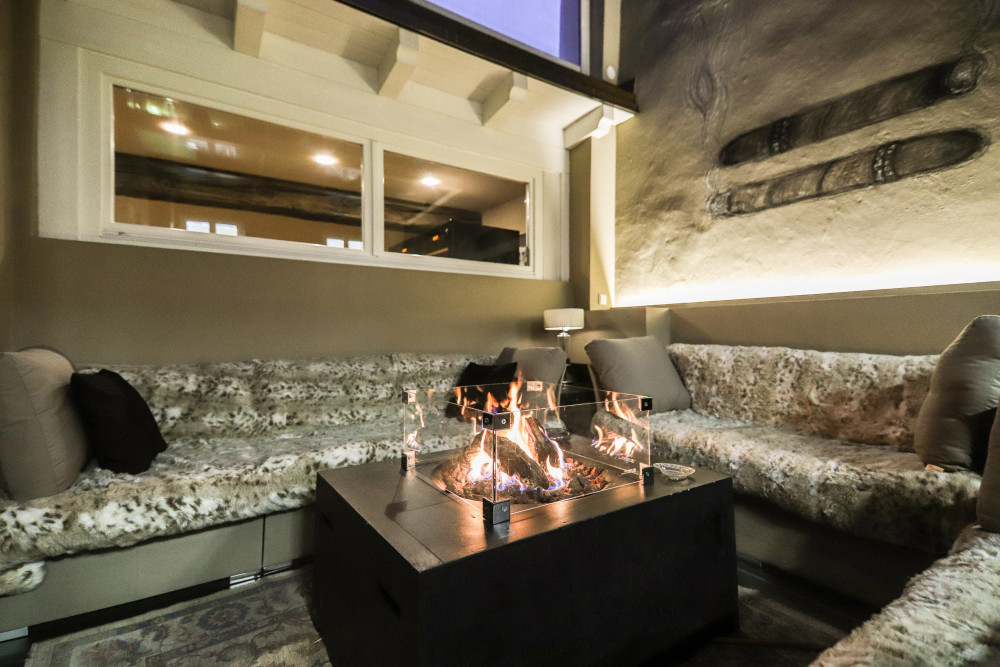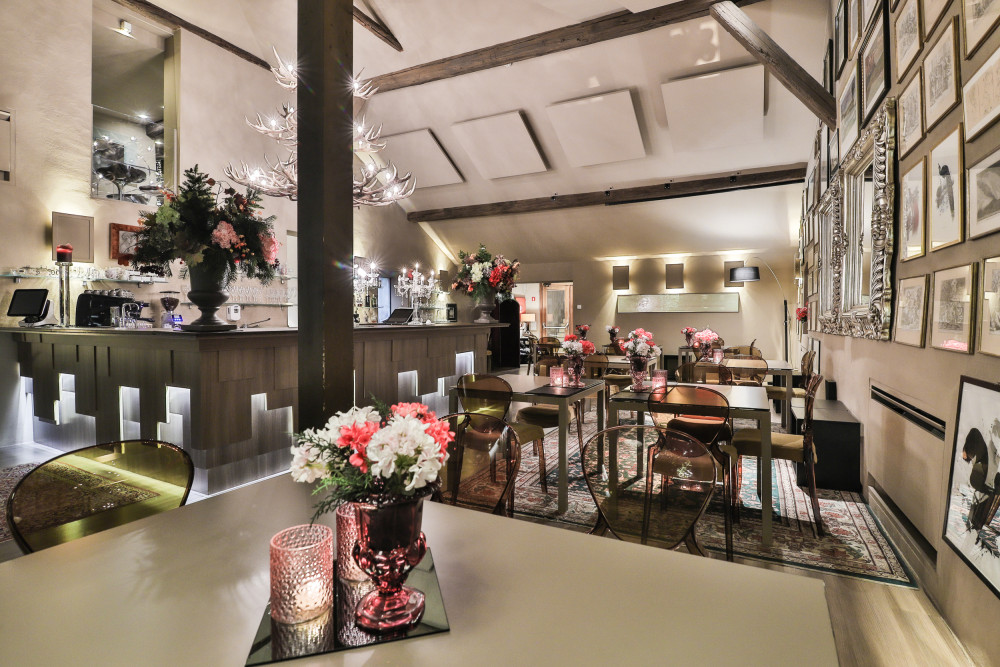 Google Maps offline, please change the cookie settings on our site! You can change the settings here.